Hello friends,
Today is an important day, with the help of my daughter lola I give by inaugurated my new section of recipes in english ecCa
You will get a new recipe each Thursday so you`ll have time to buy the necessary ingredients to prepare them for the week-end. In this new section you will find recipes which will make you travel to new worlds of flavour and appetizing dishes. You will find from aperitifs to full course meals.
I hope you enjoy to make them as much as i did.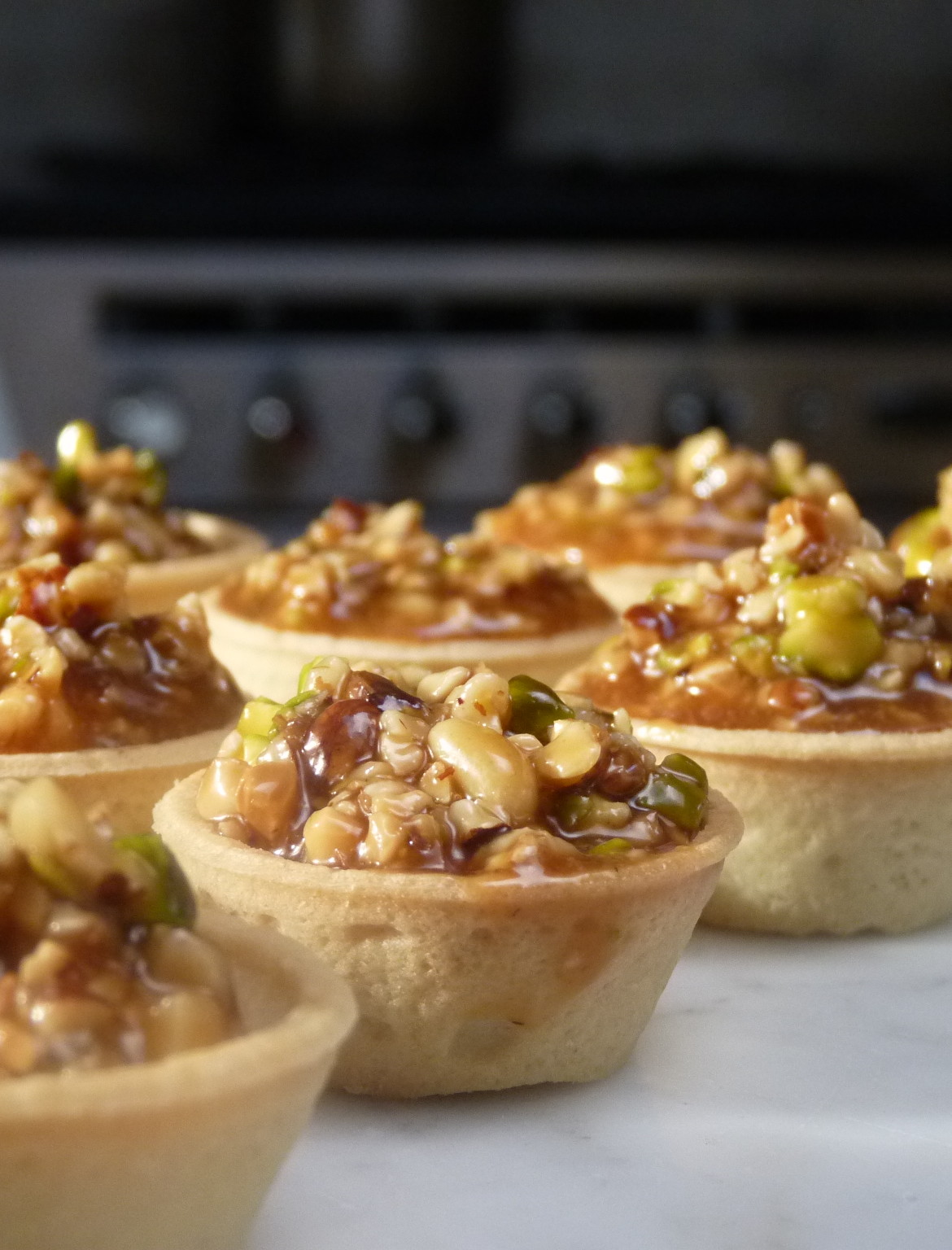 Caramel Tartlets with Nuts
2018-02-04 20:14:23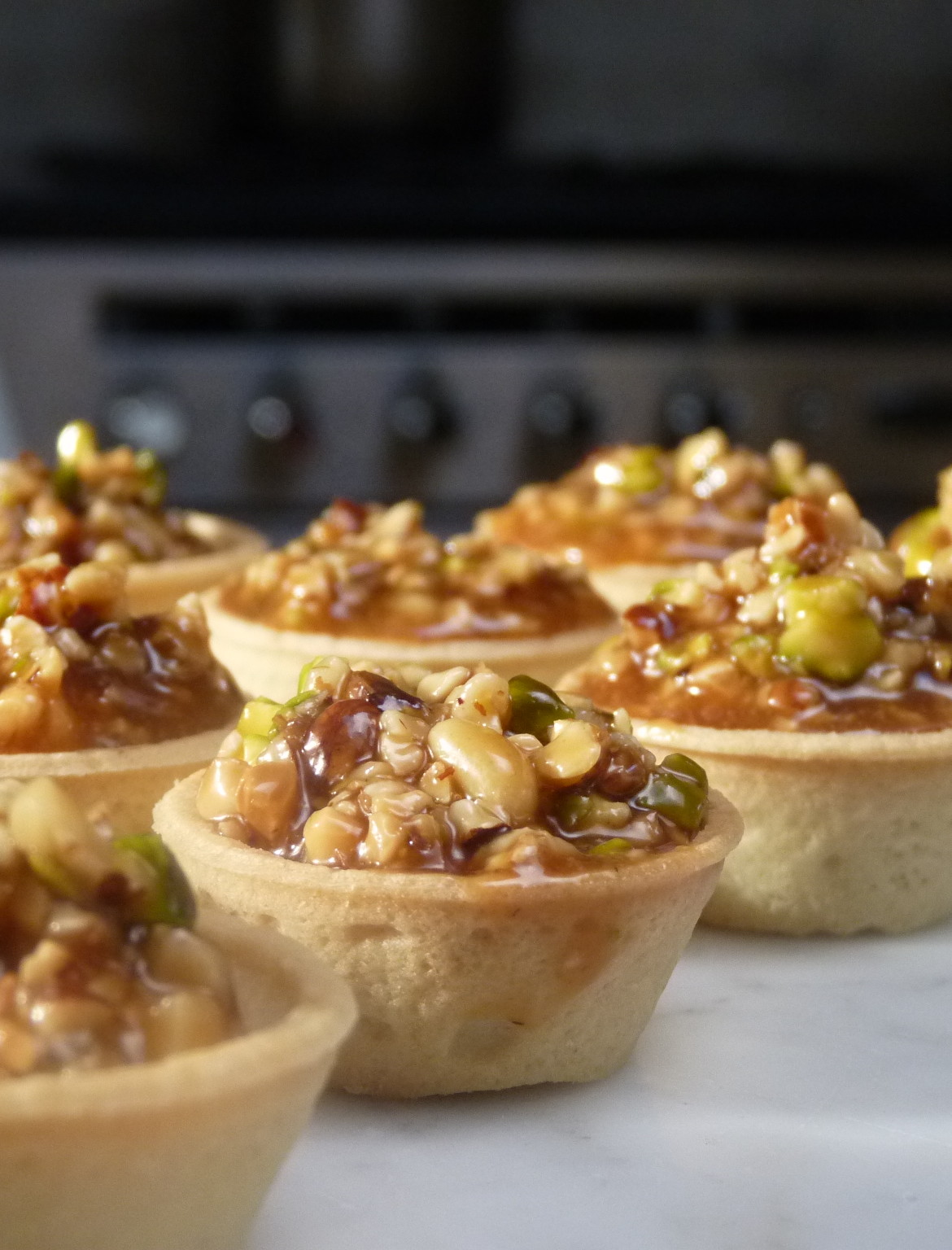 To prepare the tart dough
250 g flour
150 g cold butter in cubes
100 g sugar
1 egg
Vanilla extract
To prepare the caramel
140 g sugar
30 g liquid glucose
125 ml cream
40 grs nuts
40 grs pine nuts
40 grs almonds
40 g pistachio green
Instructions
The first thing to do is the dough by mixing butter, flour and sugar in a bowl. Work with your hands until the entire set is completely crumbled.
At that time add the beaten egg and the vanilla extract and finish mixing.
Wrap in film and store 30 minutes in the fridge before stretching it with the help of a rolling pin and filling the tart molds.
Once again keep it in the fridge for another 30 minutes before baking.
Bake at 175ºC for 12 minutes. Remove from oven and let cool.
Prepare the caramel by boiling the sugar in a small saucepan with the liquid glucose until you get a nice golden color (toffee sauce).
Deglaze the whole with the cream and leave on the fire until all the caramel is removed from the base of the saucepan (10 min).
Strain the caramel into a bowl and let cool. Add all the mixed and chopped nuts.
Fill the tarts and prepare to cry with emotion!
Adapted from Iria Castro
Adapted from Iria Castro
Catering Iria Castro https://www.iriacastro.com/