Good morning and happy Holy Friday!
Here you have the recipe of these mini Muffins so delicious and ideal to enjoy them at the time of the appetizer.
Do many, they will eat them all!!!
Kisses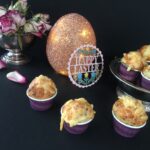 Mini beacon muffins
2019-04-02 07:29:36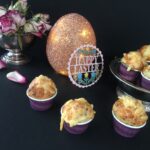 Serves 15
To Prepare Muffins
75 g beacon chopped
1 C.S. Mustard Powder
150 g repsotería flour
1. C. C Royal yeast
55 g very well grated Cheddar cheese
1 large egg
Chopped chives
120 ml milk
Salt
Preparación
Preheat the oven to 180 º C.
In a frying pan with a drop of oil skip the very chopped beacon to leave it with a nice golden and crispy color.
Remove from heat, drain and book on kitchen blotting paper.
In a bowl, mix the mustard powder, the salt, the flour and the yeast.
Add almost all the cheese and in another bowl mix the egg with the milk and the crispy beacon.
Mix the two preparations and add chopped chives.
Divide the mixture into the selected mini muffins and finish with a little grated cheese on the surface.
Bake 12-14 minutes. They Will Be golden and very juicy!
Catering Iria Castro https://www.iriacastro.com/