Good morning!
This recipe of "cheesecake " of white chocolate is very esay to make and is delicious. The secret to this cake is the cookie base. The cookies I have used are the Lotus biscuits, some delicious cookies with notes of caramel and very crispy. The unique caramelized flavor, created by a special process of traditional baking makes them different from all.
Let's go with the recipe!
Kisses and Happy weekend.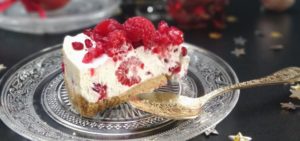 White chocolate cheesecake
2018-11-09 05:41:39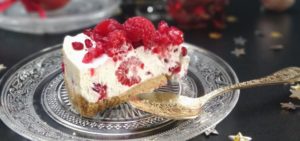 Serves 10
To prepare the cookie base
125 gr Lotus Cookies (or digestive...)
55 gr melted butter
To prepare the cheesecake
6 GR Gelatin Powder
75 ml liquid kills
450 gr cream cheese (Philadelphia)
100 gr White Chocolate cover
1 vanilla pod
140gr raspberries
130 Gr Pomegranate Seeds
Raspberry coulis to serve the cheesecake
Preparación
Whizz the biscuits in a processor. Pass the biscuits to a bowl and add the melted butter. Mix very well and put the mixture in the mold where we go to make the cheesecake. I used a 18cm diameter ring.
Reserve in the fridge until the time to finish the cheesecake.
To prepare the cream of cheese put in a small bowl put the gelatin with 3 tablespoons of cold water and let it hydrate.
Meanwhile heat the cream. Then add the gelatin and mix very well.
Add over the white chocolate that we will have in a melted bowl, mix and quickly add 150 gr of cream cheese.
Mix very well the assembly with a few rods on the fire (medium low heat).
On the other hand beat with the electric rods the rest of cheese with the fruit of the vanilla bean.
Remove the cheese with the chocolate and out of the fire mix the two preparations, whisking until smooth.
It is very important that the mixture of chocolate and cheese is not very hot.
Add half of the raspberries and pomegranate seeds (well dried) and mix. Pour the mixture over thecookie base, spread and let cool in the fridge for at least 4 hours before serving.
At the time of serving remove the cheesecake from the mold and decorate it on the surface with the rest of raspberries and pomegranate seeds.
Accompany the cheesecake with raspberry coulis.
Adapted from Iria Castro
Adapted from Iria Castro
Catering Iria Castro https://www.iriacastro.com/