It has been a long time since I published a recipe on my website but since this ugly bug came into our lives I have dedicated myself to making cooking videos so that I can share them with all of you and thus continue with my work.
As many of you already know, I have used the www.patreon.com platform to upload my cooking courses during these last months getting to have more than 65 video recipes , step by step, with my tricks and with many tips.
To all who have subscribed and to those who are subscribed and also to all who in one way or another follow me I want to thank you!!!
Without you this would never have been possible and that is why at this time and at the request of many of you I am working with a new platform where you can access a one, two or three… to the dishes you like the most!!
This way my cooking recipes will be available to everyone and I hope that with them you enjoy as much as I eat and cook!!!
Very soon I will give you the link of my new platform and in the meantime I encourage you to make this recipe so exquisite, easy and original!!
kisses and again thank you!
Iria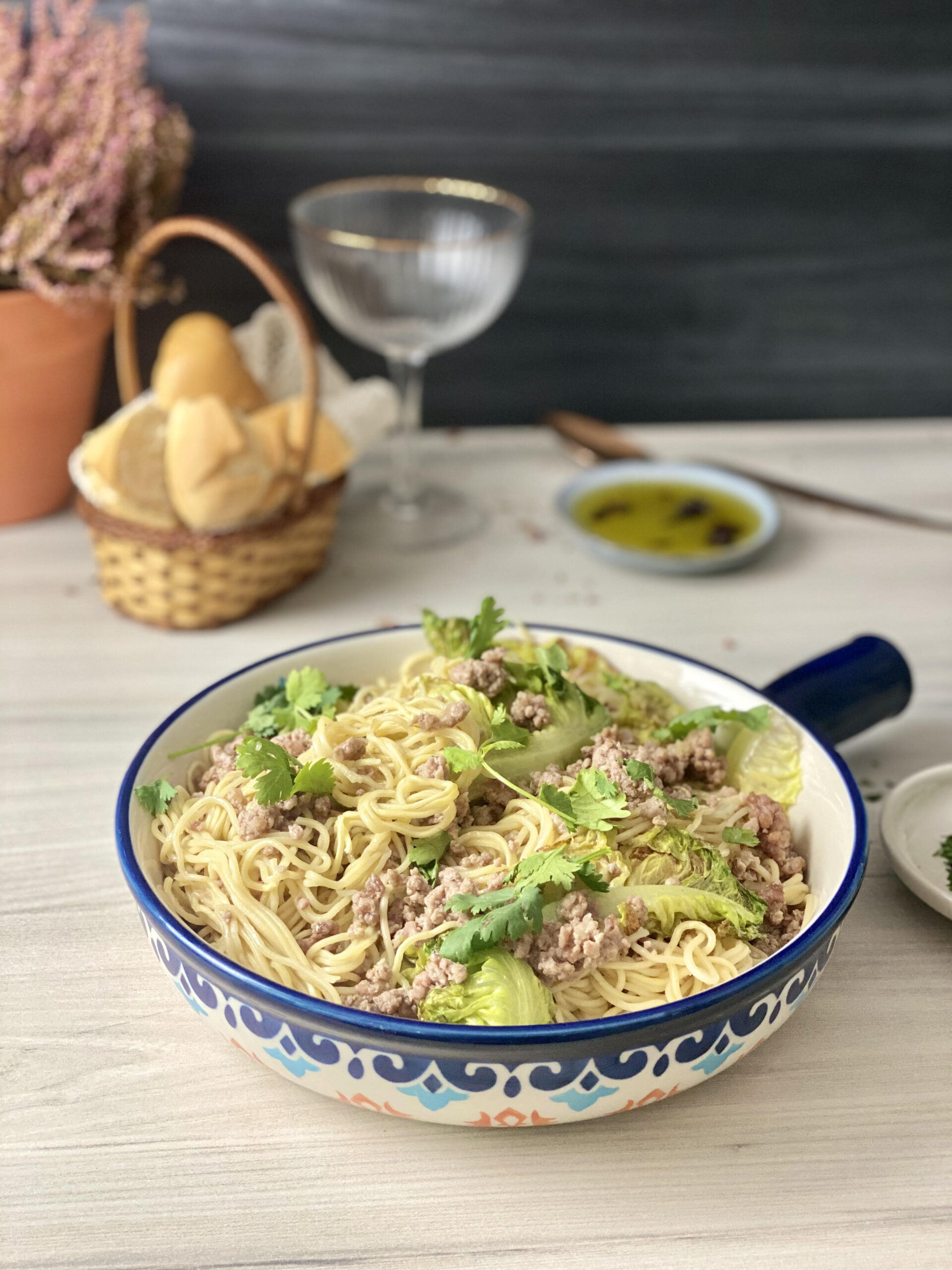 Spicy lamb with noodles
2021-08-30 16:15:18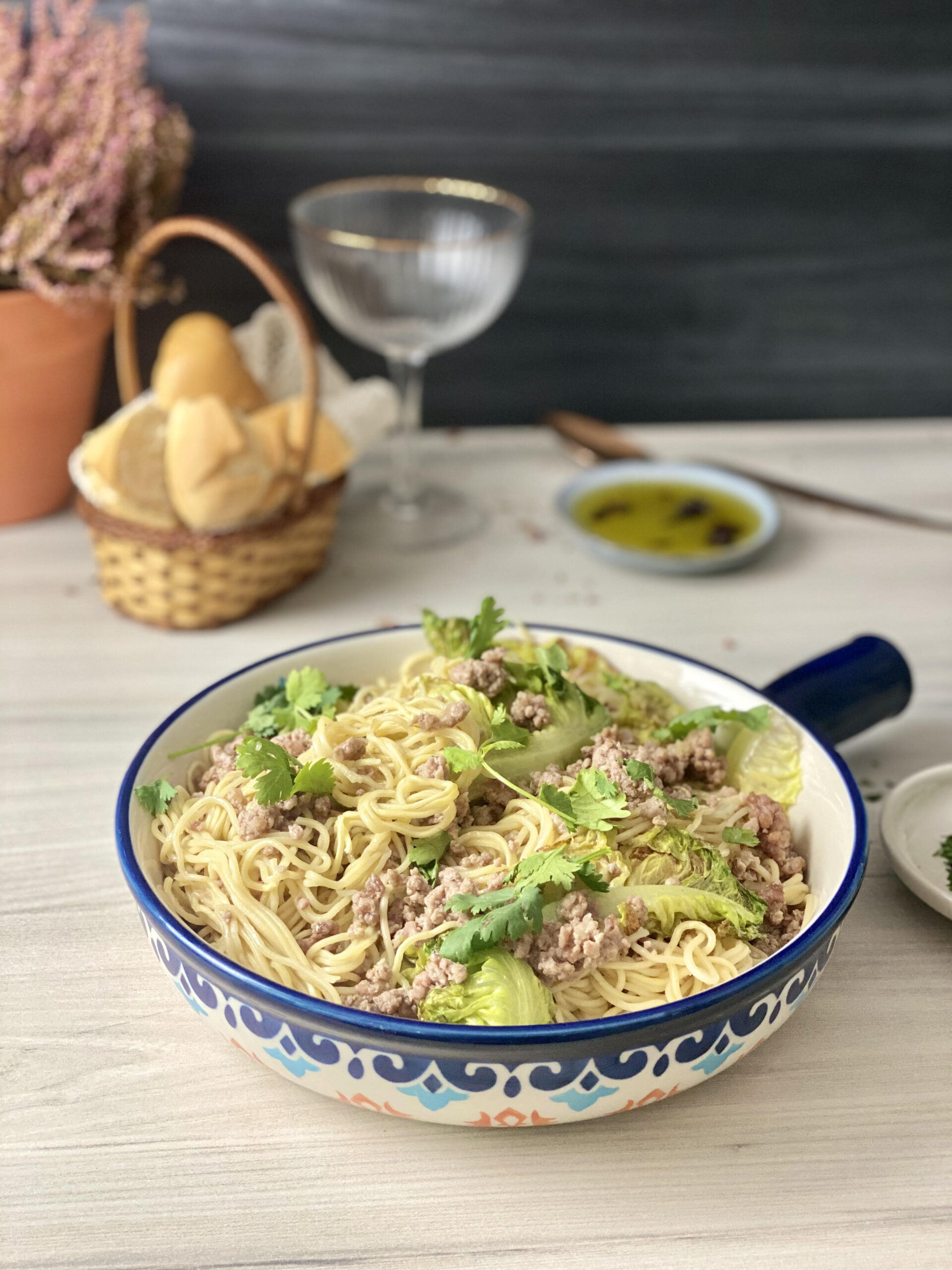 Serves 4
To prepare the meat
Sesame oil
350g minced lamb meat or suckle lamb ( leg)
3 cloves of chopped garlic
4 laminated tender garlic
1/2 teaspoon ground cumin
Soy sauce
Black pepper mill
Salt
4 baby pak choi
fresh coriander
Chilli oil ( Chiu Chow)
275g Noodles
Preparación
Heat some sesame oil in a skillet. Add the chopped garlic, sauté and then minced lamb meat.
Sauté very well until crispy and with a nice golden color.
Season with cumin, salt and pepper and remove from skillet.
In the same skillet and on the heat add a little more sesame oil, the pak choi cut lengthwise and in half and the ajetes in thin strips. Sauté with 4 c.s. of soy dissolved with 3 c.s. of water. Cover the pan and leave for a couple of minutes to heat.
Add the noodles that we will already have cooked and the lamb meat and leave for a couple more minutes.
Add salt and pepper and a few drops of chilli oil ( to taste).
Serve with fresh cilantro and more spicy oil if you like!!!
Adapted from The magazine
Adapted from The magazine
Catering Iria Castro https://www.iriacastro.com/
I