I just published this delicious recipe from Preppy Kitchen, a cooking and pastry blog that I love, John the creator of this cooking blog works wonders, has very interesting recipes and this cake of virgin olive oil with dried blueberries is delicious so with your permission and doing it my way here I leave the recipe.
As you can see in the photo I decorate the cake with the mini yellow cherries that are exquisite!!
Enjoy it, it's divine!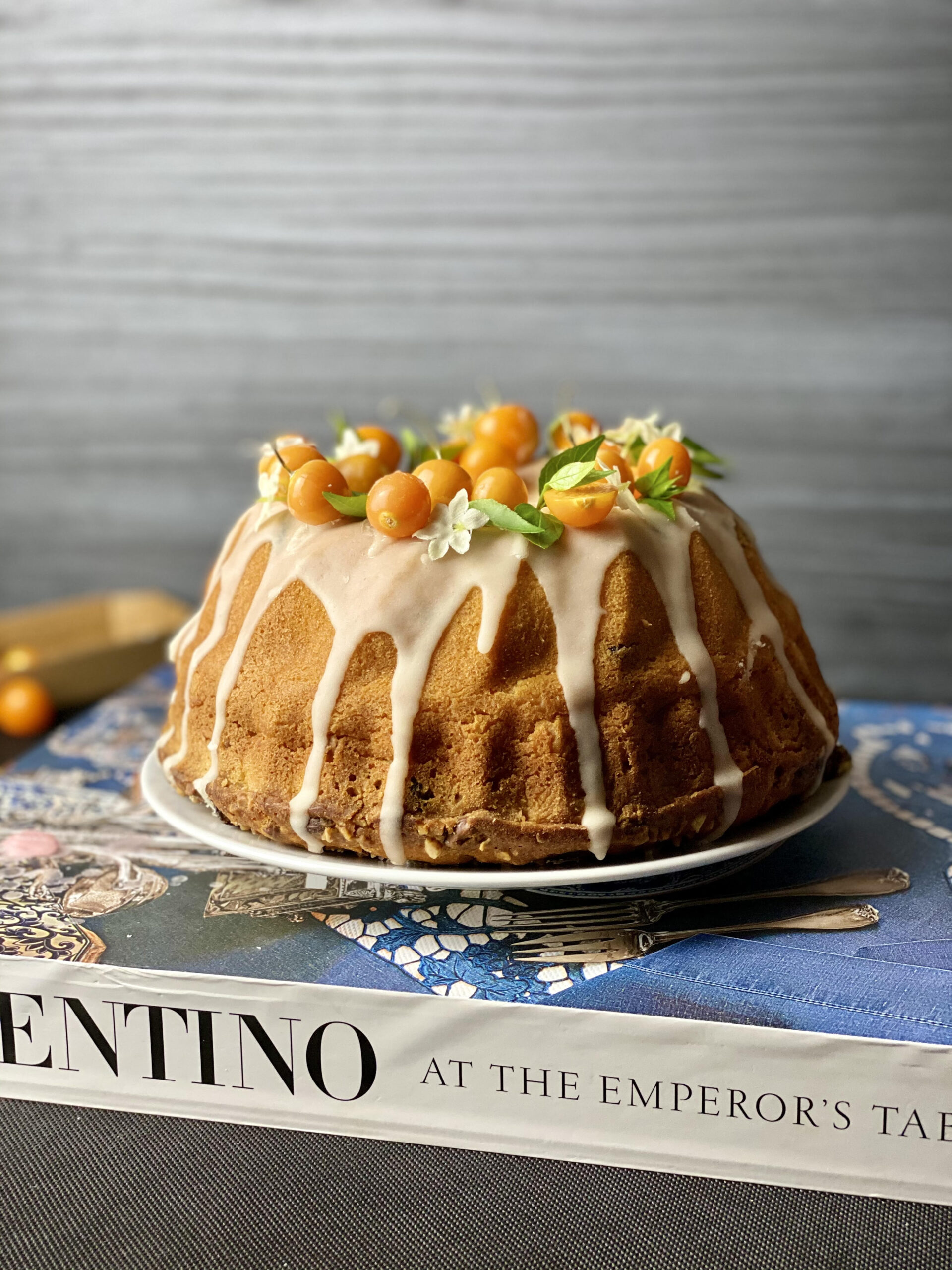 Virgin olive oil cake, nuts and dried cranberries
2021-04-25 19:31:33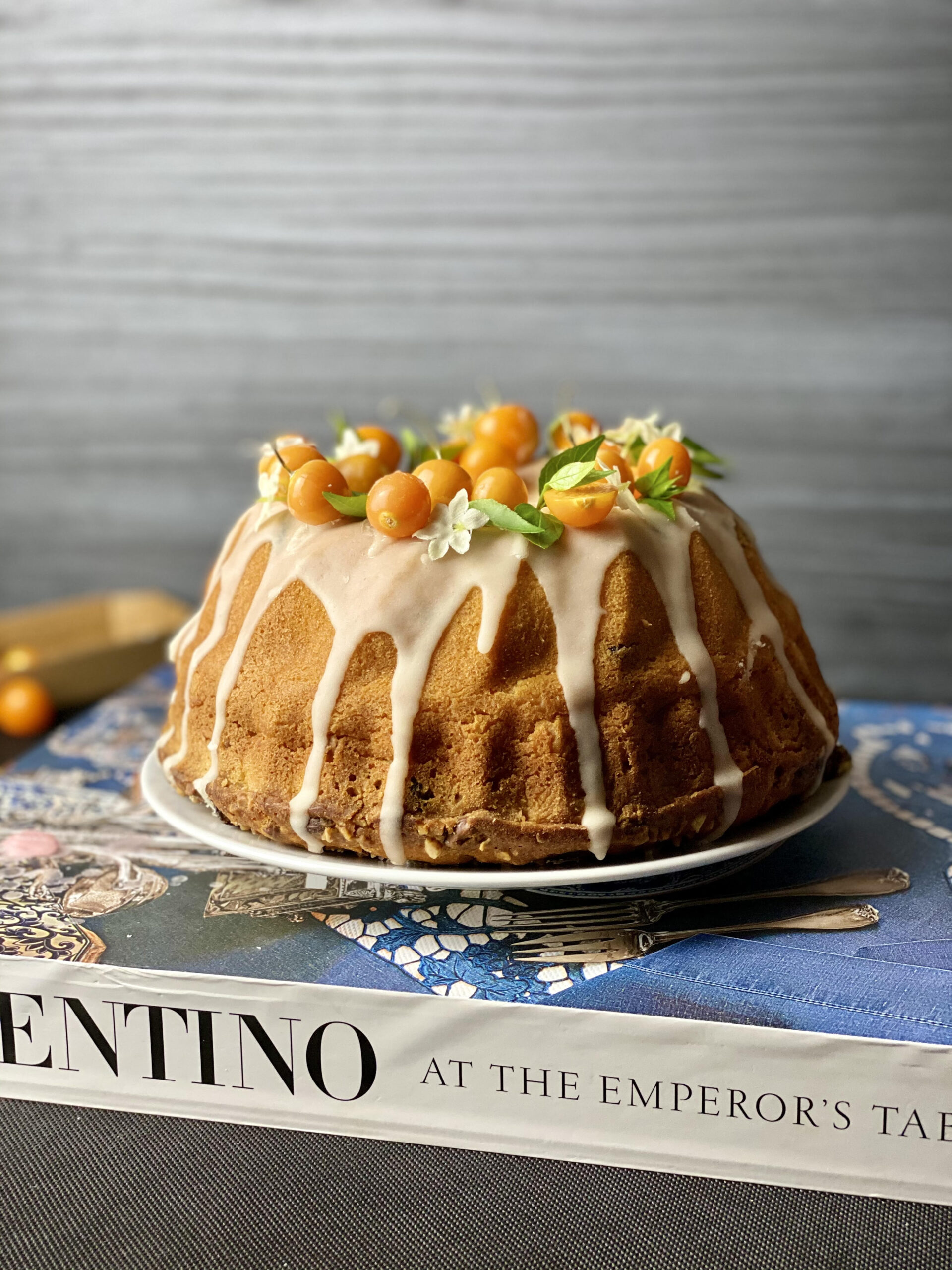 Serves 12
To prepare the virgin olive oil cake
360 g flour
14g baking powder
salt
295g sugar
225 ml virgin olive oil
240 ml sour cream
5 medium eggs
100g dried blueberries
100g chopped nuts
170 ml strained orange juice
zest of 2 oranges
To prepare the frosting
150 ml sugar glass
70 ml strained orange juice
Preparación
Preheat the oven to 180ºC.
Toast the walnuts in the oven. Chop them up. Once they are fried, lightly flour them.
Flour the dried cranberries and remove the excess flour with the help of a strainer. We pass them through flour so that during the cooking of the cake the nuts do not go to the bottom!!!
On the one hand in an electric mixer whiten the eggs with sugar, orange zest until double its volume.
Mix in a bowl the virgin olive oil, orange juice and sour cream ( I buy the sour cream in carrefour). Mix very well.
Sift the flour and mix with salt and baking powder.
Add the liquids to the rolled eggs, gradually without stopping beating and to finish gradually pour the flour,
Pour the nuts into the dough and with the help of a spatula mix everything very well.
Pour over the chosen mold ( previously greased) and bake for about 45 minutes ( check before removing from the oven that it is well done).
Cool 10 minutes in the pan, remove from the pan and cool on a rack.
Once the cake is cold, pour frosting, yellow mini cherries and flowers over it with affection.
Catering Iria Castro https://www.iriacastro.com/