One of my favorite pastas is Ciprini pasta, a wonderful hard-grained semolina pasta with eggs, with a very short cooking time and an exquisite flavor.

I recommend that you try it, it is so fine and delicate that you are going to love it. Cook it in boiling salted water, for 1 liter of water add 10 g of salt.

The pesto that today I am going to teach you to make today is so different and delicious that it will be part of those most special recipes that you have.

Kisses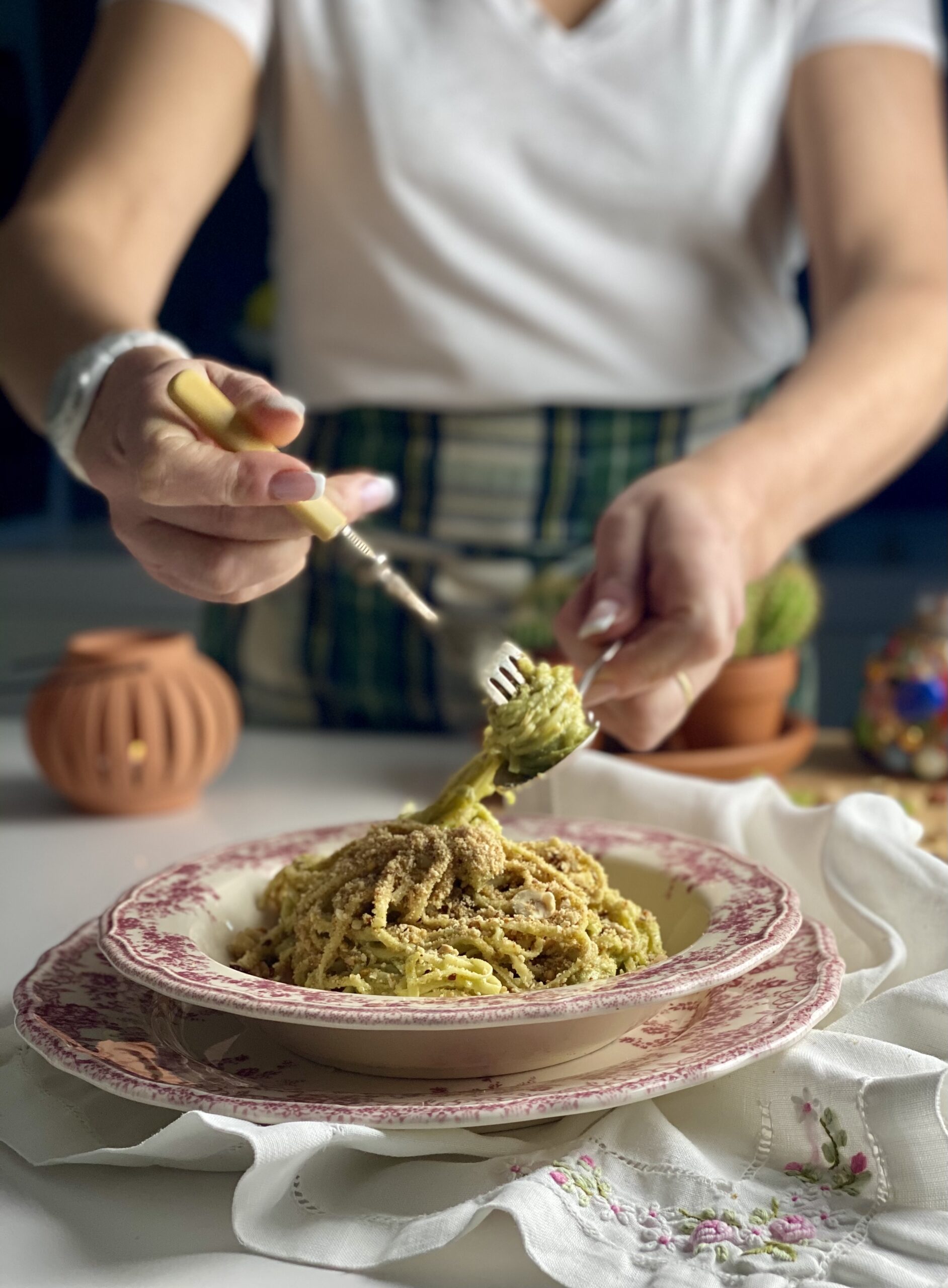 Spaghetti with basil pesto and brussels sprouts
2021-01-16 18:50:08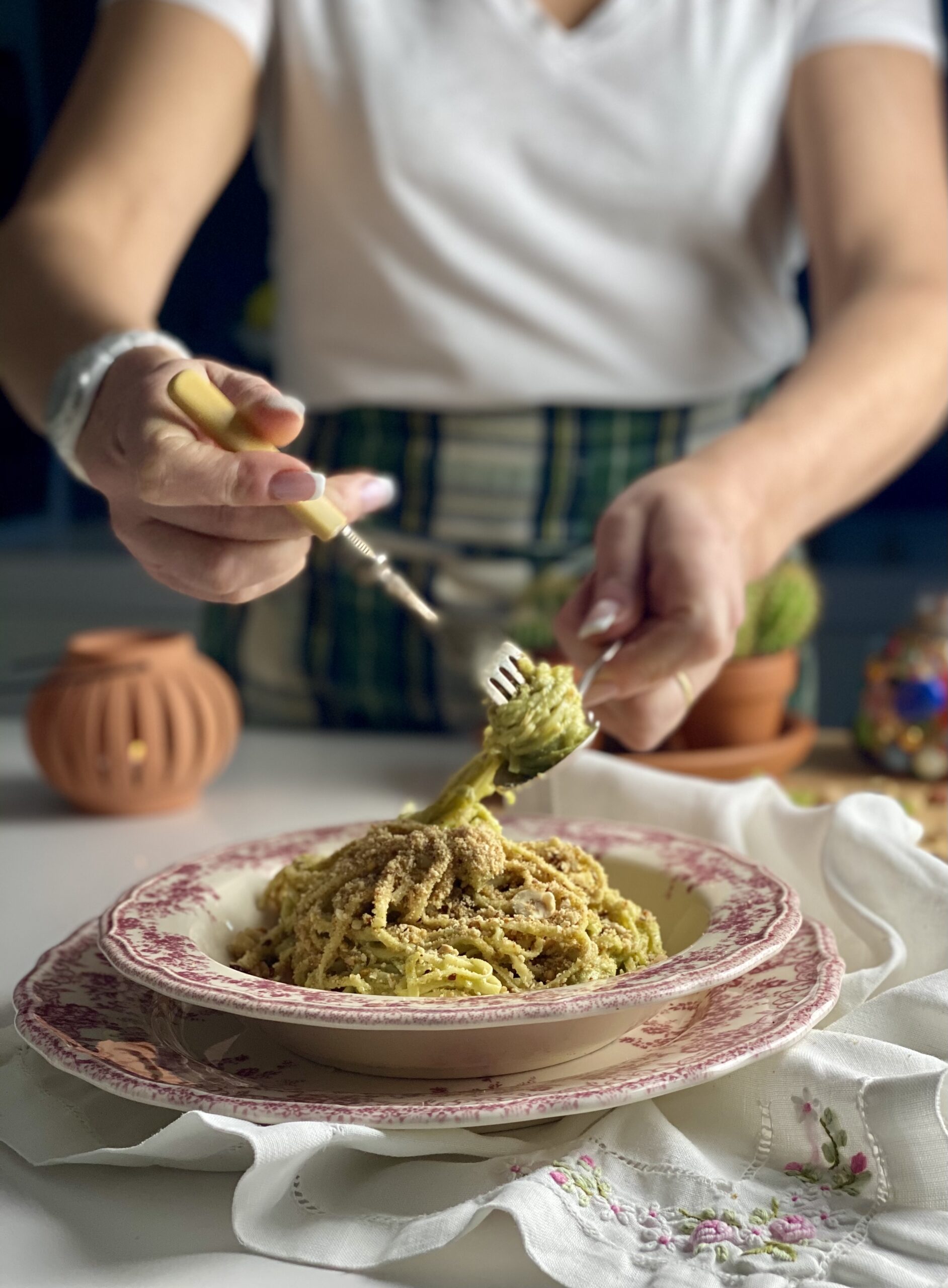 Serves 4
Ingredients
375g spaghetti
45 g mixture of almonds, hazelnuts, California walnuts, pecans ...
250g brussels sprouts
25g fresh basil
1 clove garlic
45g parmesan
1/2 lemon zest and lemon juice
125 g olive oil
salt and black pepper
To end
50 g crispy breadcrumbs
1 c.c. chili flakes
Chopped nuts
Preparación
To prepare the pesto, blanch the basil in boiling water for 1 minute.
Refresh and dry very well.
Cook the Brussels sprouts in boiling water with a little salt until tender.
Drain the sprouts and mix with all the pesto ingredients except the olive oil.
Blend very well and little by little add the olive oil. Season with salt and black pepper.
Sauté the crispy breadcrumbs in a frying pan with a little olive oil. Add the chilli flakes and mix.
Cook the pasta for 1 minute, drain and place it in a pan, add a little of the cooking water and add the cabbage pesto.
Mix and serve in a deep dish, sprinkle with chopped red berries and crusty toast.
Enjoy it !!!
Catering Iria Castro https://www.iriacastro.com/