About me
My love for the cuisine began a lot of time ago, so much, that already I do not even remember. Always I felt a special attraction for the burners, and when I was small, I was in the habit of slipping past in the kitchen to experiment for my account. My mother was becoming mad with me! Ultimately, I managed to make real my dream and today I have the pleasure of sharing it with you.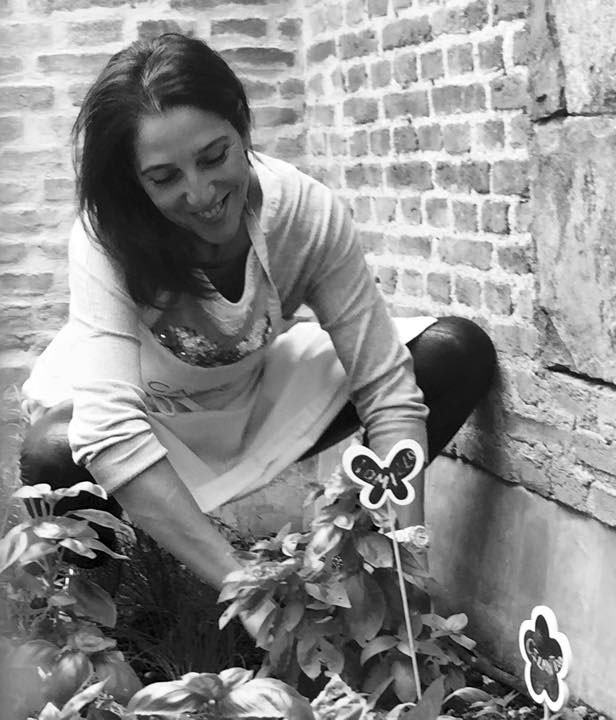 Iria Castro begins her formation (training) in the cuisine of the Zuberoa (San Sebastian) of the hand of Hilario Arbelaitz followed by that of the Hotel of the Pyrenees (France) with Fermin Arrambide to continue her gait in others as the Restaurant Rocamar in Vigo and the Club 31 or Major End in Madrid.
Demonstrating her value in houses so changed as The Zamorana, Dársena or Casa Robles, comes to the Inn of the Villa which specialities go from the roast lamb and the pickles to the Andalusian fritter happening(passing) for rices, seafood and one without end of recipes and kitchen skills that nowadays she puts into practice in her school of cuisine.
She takes part in diverse television programs, presenting culinary spaces as Cold Plates, in Canal Cocina, leads also the program Combina2 and presents Chefs's Duel; she writes 2 books of kitchen recipes for the known one conservera PESETA, and her own book of Kitchen recipes, great best-seller; she realizes and elaborates recipes for Yo Dona, advises restaurants of the national panorama, takes part is advertising spots for the successful brand of Kraft, Philadelphia, realizing lids (snacks) and giving lessons in a very important campaign on the Market of San Miguel.
In 2017 Iria one decides to take a respite to look for fresh ideas and inspiration in a charming house of the English field, in Kent's county, closely together of London.
Her path continues in continuous movement while she reconciles it with the family, the most important part of her life.